Educating Via Hip Hop Culture:
I have written  four books which are outlined below,
A Hip Hop Activist Speaks Out on Social Issues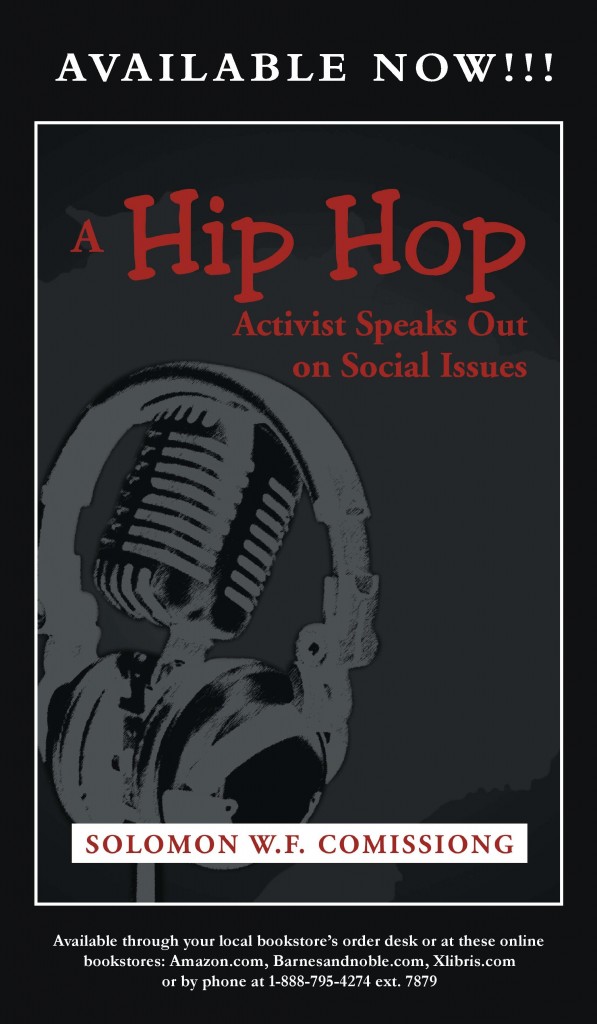 My fourth book, A Hip Hop Activist Speaks Out on Social Issues, is my most comprehensive to date, regarding social justice issues and commentary. A Hip Hop Activist Speaks Out on Social Issues is a collection of essays and articles that offer readers brutally honest (some may define as radical) analysis and commentary regarding a range of social issues and injustices, often ignored by the American corporate media, government and mainstream educational systems. Mass Incarceration (mostly people of color), the Military Industrial Complex, the Deleterious Impact of US Foreign Policy, the Corporate Media and their death grip on Hip Hop Music, Institutional Racism and Capitalism, are just a few of the topics which are deconstructed throughout this unique book.
The first book,

Mining the Positive Motivators from Hip Hop

, details many of the academic trials and tribulations I endured as a youth and how, through, Hip Hop Culture, I overcame them. It discusses how I utilize Hip Hop Culture as a tool for progressive education. This is the perfect book for teachers and parents who are yearning to gain more of an understanding about Hip Hop Culture and how they can use it to bridge the gap between them and their kids/students.
The second book,

How Jamaal Discovered Hip Hop Culture

,is an inspiring tale about a young African-America boy who discovers various aspects of Black history by learning about the true history of Hip Hop Culture. On a warm summer day Jamaal's older brother teaches him about Hip Hop Culture and so much more.
This is a book that parents can feel comfortable to give to their children to read, or to even read along with them. This book respects the potential and talents of the young reader by creating an exciting and educational tale which will improve their overall vocabulary, self-esteem, community engagement, and knowledge of history.
&
A Collection of Essays from a Concerned Black Man
My third book, Thoughts, Reflections and Solutions to African Issues in America: A Collection of Essays from a Concerned Black Man, details
Injustice, police brutality, separate and unequal schools, high incarceration rates, poverty, unemployment, inaccurate media representation, and racism—-they are but a few of the major issues African-Americans struggle with on a daily basis. These are issues that are tangible to many African-Americans. Despite these deleterious issues, "mainstream" America continues to perpetuate them simply by ignoring, trivializing, and not addressing them on almost every level. America can never be truly "unified" until all people are afforded equal rights, justice, and opportunity. This book is a collection of solutions oriented essays that honestly, and candidly, addresses various issues that disproportionately affect African-Americans.