Description of Lectures, Services & Presentations
Description of Lectures & Presentations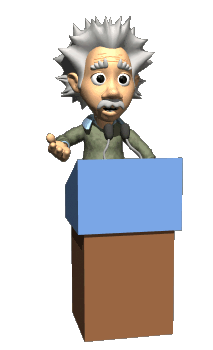 (All presentations are accompanied by a power point presentation)
*The Often Untold History of Hip Hop History*
Ever wonder where Hip Hop came from? What contributed to its conception? What are its cross cultural roots? What were its stages of evolutions? Has Hip Hop always been what the mainstream media portrays it to be? If so, this dynamic and interactive presentation is for you and your group. This presentation highlights the often untold history of Hip Hop Culture in brilliant detail and color. This presentation will also expose the significant role the mainstream media has played in misrepresenting Hip Hop Culture, and why! This presentation will open your critical "lens" regarding many issues surrounding the often misunderstood world of Hip Hop Culture.
*My Story thru the Lens of Hip Hop*
This dynamic and very person presentation charts the empowering role Hip Hop Culture played in the life of Solomon Comissiong. The presentation is ideally designed to inspire, motivate, and uplift audiences, young and older. Mr. Comissiong details, in honest fashion, how Hip Hop Culture played a significant role in developing his critical thinking skills, his scholarship, appreciation for African History, and his need to become a productive community activist. This lecture is designed to empower audiences to reach their goals and to, ultimately, give back to their communities.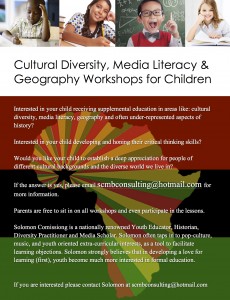 *The Often Untold Relationship and Story Between
the Mainstream Media & Hip Hop Culture*
The mainstream mass media has not always been the best friend of Hip Hop Culture and its millions of fans. This presentation carefully details the major role that the mainstream mass media has played in diluting and suppressing Hip Hop's most progressive voices and artists. This presentation also highlights the many ways in which a consolidation of media ownership has largely contributed to Hip Hop's misrepresentation on the mainstream airwaves. This presentation outlines the need for a more diverse, progressive, and balanced media in order to restore a more accurate picture of Hip Hop to millions of its fans. This is a dynamic and progressively approached presentation that will change the way you view the mainstream media.
*Educating via Hip Hop*
Are you a parent or educator with an educationally unmotivated child? Do your children gravitate to Hip Hop? Are they able to memorize many lyrics to rap songs, but not their schoolwork? Have you ever wondered how you could utilize aspects of Hip Hop, in the "classroom", as means towards creating a more enthusiastic learner? Interested how you can teach students to become more efficient learners and more civically engaged by way of Hip Hop? If so, this presentation is highly suited for you and your group. This presentation is geared for parents and educators, alike. Educating via Hip Hop is the ideal, non-conventional, teacher professional development for progressive educators. Educators will learn hands on culturally relevant tactics towards utilizing Hip Hop as a legitimate educational tool in, and outside, the "classroom".
*Deconstructing Social Issues via Hip Hop*
There are numerous misunderstood social issues in existence in society today. Many of those social issues are either inaccurately covered by the mainstream media, or not even covered at all. Why? Perhaps, due in large part, that these social issues adversely and disproportionately affect disenfranchised and indigent communities. Some of those issues are: The Prison Industry Complex, Lack of Wealth Distribution, The Institution of Racism, The Impact of the Media on Public Policy, The Re-Segregation of America's Schools, Lack of Educational Funding in Public Schools, and Globalization. This presentation will engage the audience to collectively deconstruct and take a deeper look at various intersectionalities that contribute to these issues. Mr. Comissiong uses Hip Hop Music as a tool to engage audiences and bring them to a place of collective activism. These issues can be mitigated and eradicated, however it starts with a deeper understanding of the issues followed by collective action.
*Black/African History via Hip Hop*
Despite playing a major role in the construction and development of "American" society Black/African history is seldom covered in public school systems or mainstream outlets. Often Black History in America's classrooms begins with the inhumane tale of chattel slavery; however Black History dates back thousands of years before that. This lack of attention of Black History leads to a broad based understanding and appreciation of African-Americans. This presentation uses Hip Hop Music as a vivid lens in the examination of Black History dating back to Ancient Africa. This presentation is highly educational and geared towards audiences of all ages, cultures, and backgrounds. From Ancient Africa to the present day world, this presentation covers many significant aspects of African History. Audiences will soon learn that African/Black History is, indeed, World History! Audiences will also learn about significant aspects of Hip Hop history.
Remote Video Consulting, Lectures & Workshops
Solomon Comissiong also offers personalized individual (and group) consulting services via mediums such as Skype and Google Chat. Areas of consultation include: Cultural Competency, Diversity Education, Hip Hop History, African/Black History, Utilizing Culturally Competent Pedagogy to Achieve Academic Enthusiasm, Teacher/Educator Professional Development, Media Literacy, & Social Justice Comprehension.
Each consultation is personalized and catered to meet the needs of the individual or group. Each session is will be geared towards working within your personal schedule and calendar.